Passing on your wealth
…now made simple.
Legacy. It is a loaded word in more ways than one. The dictionary may define it as a gift to your descendents but often times, it means much more. It may express how you wish to be remembered.
A legacy may offer the generations after you a glimpse of the life you lived. It could also be the sum of your beliefs, wisdom and values you wish to pass on to those who matter to you. And then, in a legacy, there is the matter of your wealth. Money, can complicate matters or it can be a means to an end. The end here being your goal of leaving a legacy, which could range from how you wish to be remembered to providing a platform for your children to reach further in life1.
There are many aspects to creating a financial legacy and it may be wise to seek professional advice early in the process. You may wish to clarify your own goals by answering some of these questions for a more fruitful discussion with your financial adviser.
Take your time to reflect on the questions. Though talking about money may be sensitive and awkward, you may want to engage your spouse and family members in the process as well. It may help you understand their point of view and whether they share your values. It may help to talk it out and work through differences and arrive at an acceptance of how the family wealth is to be used and distributed in the future.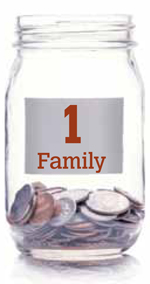 Are you (and your family) clear on what you and your wealth stand for? What are your family's values on wealth? For example, a family may see wealth as a means to maintain a quality lifestyle, while another may see it as a means to give to important causes. Neither is right or wrong, just what is important to them2.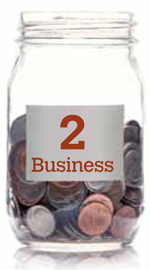 If you have a business, is it a legacy to pass on through the generations? Or do you see it as a means to make a profit or provide jobs to others2?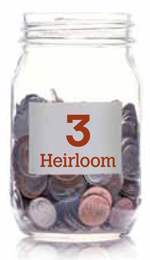 What would you like to see preserved? Is there a family heirloom? A property that you wish to keep for future generations2?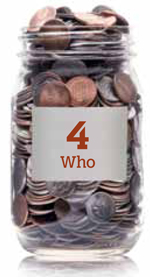 Who would you like to include in
your financial legacy? Spouse?
Children? Grandchildren?
Siblings? Nieces and nephews?
Charities causes close to your
heart? Make a list of all who
matter to you and decide
whether to include them
in your financial planning2.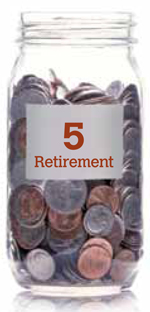 How is your personal financial
status? Do you have enough
in your retirement savings to
live the lifestyle you want?
Are you adequately insured
for medical emergencies? Do
you have outstanding debt?
What about your investments?
By assessing your financial
standing, you may have a
better understanding of how
much you can leave to your
loved ones2.
Retirement vs Legacy
You may also be wondering, "Should I spend my money on a comfortable retirement or leave it as a legacy?"
In your mind, there may be an ongoing battle between your lifestyle and your legacy. It appears like one has to trade off between more money for retirement and a leaner legacy or a big legacy and less money for retirement. But it does not have to be that way. A life protection policy can do both – safeguard your legacy and increase your assets to allow you to enjoy your retirement years.
Insurance for legacy planning?
While you may not immediately think of an insurance policy as part of your legacy planning, it is actually a viable means to help you increase your assets, provide greater liquidity and/or supplement your retirement savings. A life protection policy with a single premium can be an efficient method of transferring your assets to your family. With one lump sum payment, you will have a guaranteed Insured Amount provided by the issuing insurance company that may allow you to meet your legacy goals with confidence3.
Insurance to increase your assets
To see it in action, let's take the example of Henry, age 50, and how he creates a financial legacy for his three children. Henry has total assets amounting to RM16 million. It is from his business valued at RM6 million, a house (landed property) worth RM3 million, and a shop office worth RM3 million. Cash wise, Henry holds RM4 million. Henry plans to leave his business to his son who is keen to take over the business. However, that doesn't leave much for his retirement and to divide among his two daughters.
The scenario: His son, Steven is keen to take over the business but his two daughters have no interest in it. His dilemma is if he apportions the business into 3 equal portions for each child, it may dilute Steven's position in running in business. He also fears that Celia and Daphne may sell their stake in the future, therefore, putting an end to the business he has taken years to build. So how does he distribute his wealth according to his wishes?
Henry then came across HSBC'S UniversalLegacy and realised that a protection policy is one of the ways to create and distribute a financial legacy. He decides to invest RM2 million of his cash into the plan which offers a guaranteed return. This will augment the cash portion of his assets, making it easier for him to carve up and distribute his assets.
The solution: With HSBC's UniversalLegacy, Henry's total assets gain an increase, with a potential for more. When the time comes, Henry will have greater flexibility in distributing his wealth as he wishes among his three children.
While Steven gets the business, his two daughters can inherit the two properties and RM6 million cash assets. At the same time, Henry does not need to sacrifice his retirement funds to provide a financial legacy for his loved ones.
Create a financial legacy with HSBC's UniversalLegacy:
HSBC's UniversalLegacy is a single premium whole life universal life plan that matures on policy anniversary where Life Assured attains 100 years old (nearest birthday). It offers a substantial cover and can be useful when you wish to use the policy to accumulate wealth and plan for wealth transfer. It may help you in the following ways: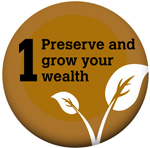 Enjoy a guaranteed return on your single premium paid. In addition, you or your beneficiary(ies) may potentially gain an investment upside.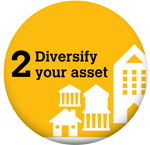 Diversify your financial portfolio to spread potential investment risk.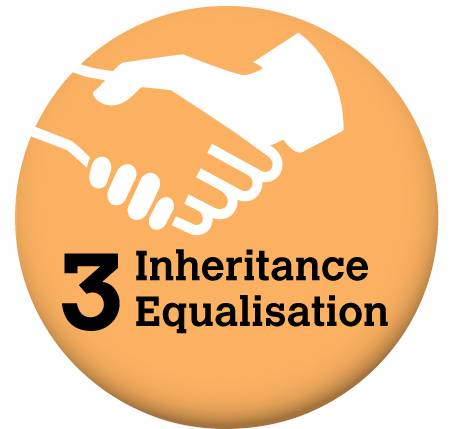 Provide adequate liquidity to facilitate fair distribution of the inheritance to your beneficiary(ies). Ensure the distribution of your wealth according to your wishes.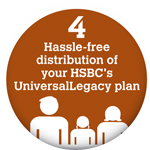 Pass on a portion of your wealth to your next generation without having to go through the estate distribution process.
Source:
1 "The Australian Journal of Financial Planning, "Values Based Advice: How to create a living legacy, Volume 3 Number 1 2008. 2 The Globe and Mail, "How to leave a financial legacy, " 7 September 2012 and "What worries the wealthy? The kids." 26 June 2012. 3 HSBC Bank USA, "Permanent Life Insurance, Build your wealth while protecting your family with Permanent Life Insurance" published on their website www.us.hsbc.com, undated. 4 RM13.2 million is the non-guaranteed potential upside that is illustrated based on high scenario upon attaining 100 years old. High scenario is illustrated at net crediting rate of 5.90% p.a. for first 20 years, and 3.60% p.a. thereafter. 5 The guaranteed Insured Amount payable upon death or maturity by Allianz Life illustrated above are based on Male aged 50 years old for low scenario (kindly refer to Sales Illustration for explanation on low scenario). 6 Under the low scenario, there may be no potential upside and the amount payable upon death or maturity shall be at least the guaranteed Insured Amount. Low scenario assumes net crediting rate of 2.82% p.a. throughout the coverage term. 7 The guaranteed Insured Amount payable upon death or maturity and non-guaranteed potential upside by Allianz Life illustrated above are based on Male aged 50 years old for high scenario (kindly refer to Sales Illustration for explanation on high scenario). The potential upside is not guaranteed and may vary according to the actual investment performance of Allianz Universal Life Fund II. Disclaimer: The article is for illustration purposes only and the information included is neither comprehensive nor exhaustive, it has no reference to historical data and is not an indication of actual future performance. All characters appearing in this article are fictitious. Any resemblance to real persons, living or dead, is purely coincidental. The information contained in this article is not intended to provide professional advice. You should obtain appropriate professional advice when necessary. Issued by HSBC Bank Malaysia Berhad (Company no. 127776-V) ("HSBC Bank"). HSBC's UniversalLegacy ("this Plan") is underwritten by Allianz Life Insurance Malaysia Berhad (Company no.104248-X) ("Allianz Life") and HSBC Bank is the intermediary in distributing this Plan.
October 2013