Achieving Financial Independence
Do you long to have control over your time? To have the ability to maintain your lifestyle without an additional paycheque? To show up at the office every morning because you love to and not because you have to? Here's how it can be possible…
Most of our adult life cycles will probably follow a similar path: graduate, work ten- to 12-hour day, five days a week until retirement, and then spend our earnings in retirement. It's little wonder why many adults dream of achieving financial independence, yearning to escape this rat race.1 But in the midst of our busy lives, how much time do we devote to planning for financial independence? Chances are, not enough.2
…financial independence allows you to shape your life without taking money into consideration.
What is financial independence?
The definition of financial independence can vary depending on individual goals or circumstances1 , but it commonly refers to a state where we have enough financial resources at our disposal to meet our expenses as well as fulfil our future financial goals.1 One simple definition is: financial independence allows you to shape your life without taking money into consideration.1
While we often hear financial independence referenced in the same breath as retirement or retiring early, it's not so much about that.1 Financial independence is about having the choice to pursue dreams and ambitions.1
If you have just welcomed a new child into your family, you may perhaps want to spend more time raising your child in his or her formative years. Or maybe you want to devote your time to more meaningful life's work like helping poor communities or at-risk youth. Or, you indeed want to retire early and travel the world
Whatever your reason, with careful planning and commitment, you can build a financial reservoir to break the dependency on a monthly salary or income to achieve financial independence.2
Charting a course to financial independence
Here is a plan of attack to help get you going in the right direction to achieving financial independence.
1. Stop procrastinating
The longer you delay, the more challenging it will become for you to achieve financial independence.2 Start putting aside sufficient savings and investing in the early stages of your career with your source of regular income to build a financial reservoir to take care of all your expenses, and still have sufficient funds to give you a regular stream of income when you reach financial independence – whether that's at retirement or earlier if you choose.2
2. Commit to saving
Cut down on discretionary spending and put part of your earnings in savings.2 Save money no matter what's happening.3 If you don't have enough room in your budget to save money now, then increase your income, or lower your expenses, or both.3 Try to commit at least 20-25% of your income to do this.2 The more you save now, the more your money compounds.2 Don't underestimate the power of compounding.
For example, if you invest RM10,000 in HSBC's Time Deposit on an 18-month tenure compounding at 3.5% per annum (based on HSBC Interest/Indicative/Hibah Rates PDF document with an effective date of 26 March 2018 available from the HSBC website at https://www.hsbc.com.my/content/dam/hsbc/my/docs/interest-rates.pdf), you will have RM14,106 at the end of a decade and RM55,849 in five decades.2 Never let excuses stand in the way of saving money.3 Start now and make it a long-term goal.3
3. Invest, invest, invest
Investing is about using your money to generate more money.3 If you start early with proper planning and a clear strategy, and invest meticulously, you can aim to create sufficient wealth to hopefully achieve your goal of financial independence at an earlier age.2 If you are unable to commit lump sum investments, plan systematic regular investments to create long-term wealth.2
4. Invest regardless of market ups and downs
Plan to invest no matter what the market is doing.3 By making regular investments, you'll be dollar cost averaging into the market, which will minimise your risk if the market declines.3 And instead of trying to time the market, diversify your investments and spread it across different assets like equities, fixed income investments, real estate and cash savings.3 By diversifying your investments across different asset classes, you will protect yourself against unexpected surprises in the market.3
If you're not familiar with investments and need advice, seek out the help of a qualified financial advisor for advice. At HSBC, we have specialists who can help you develop an investment strategy and portfolio from a diverse range of investment products to meet your goals – whether that's achieving financial independence when you retire or perhaps even earlier.
…being disciplined in paying down debt while not taking more on will set you heading in the right direction.
In addition, our financial tools like the HSBC wealth dashboard platform allows you to view and manage your investment holdings while our wealth insights provide you with up-to-date news and updates related to your investments from reliable global sources.
Create a series of steps towards reaching financial independence
• Increase your income
• Control your spending habits
• Pay off your debts
• Understand your savings patterns
• Determine your investment objectives
• Define your long-term financial goals
• Purchase the best pfe insurance for your family
• Implement a legacy plan for your heirs
Source: Forbes, The 15 crucial steps needed to achieve financial independence, 25 March 2016.
5. Be debt free
It's difficult to be financially independent when you owe money to banks or other people.3 So one of your main priorities should be getting out of debt as soon as possible.3 You can have different time horizons for getting out of debt with each debt category.3 For example, you can commit to eliminating your credit card debt in three years, car financing in five years, and your mortgage in 15 years.3 Our HomeSmart home loan, for example, provides you with the flexibility to deposit excess funds to save on interest and shorten your loan tenure so you can be debt-free faster.
There is no overnight solution to being debt free, but being disciplined in paying down debt while not taking more on will set you heading in the right direction.3
6. Make sure you have enough protection
At the beginning of your journey towards financial independence, you may want to maintain minimal insurance coverage to keep your insurance premiums low.3 But as your wealth grows, your insurance coverage should rise along with it.3 While we may not normally think of it in this way, the purpose of insurance is to protect your assets.3 So the more assets you have, the greater your insurance coverage needs to be.3 HSBC offers a range of comprehensive insurance solutions to protect your assets and family wherever you may be on your journey towards financial independence.3
7. Commit to live within your means
Or better yet, commit to live beneath your means.3 Unless you fully commit to embracing this rule, it will be difficult to achieve the other goals.3 The reason this is so important is because it's the single step that will provide most of the spare cash you will need in order to accomplish most of the other goals.3 It doesn't mean penny-pinching, but it does mean being prudent with your spending.3
Remember this term: delayed gratification.3 It means being willing to make sacrifices now in order to provide for a better life for yourself and your loved ones in the future.3 It means cutting out the expenses in your budget that are not absolutely necessary, and even reducing those that are.3 It means opting for a local family holiday instead of an overseas vacation, driving your car for a few more years before trading it in for a new one, and eating at home a few more meals a week versus eating out at restaurants.3 In making these sacrifices, you'll be clearing money in your budget to build savings, settle your debts and invest for the future.3
8. Review your goals regularly
Once you have a plan towards becoming financially independent, commit to it.3 Review your plan regularly including your goals for the different financial categories to ensure that you stay on track.3 Keep track of your investments, review your portfolio and maintain the flexibility to revise your portfolio mix as circumstances change to match the initial goals you set towards achieving financial independence.2
Achieving financial independence isn't easy. But with a detailed plan, a commitment to stick to it and expert advice along the way, you'll get there. To find out how HSBC could potentially help you achieve your goal of financial independence, speak to your Relationship Manager today.
Reaching your goal with a financial advisor
Working with a financial advisor can help you to set a goal for wealth accumulation that allows you to maintain your standard of living without an additional paycheque and achieve your financial independence goals.4 But how do you choose a financial advisor that is right for you? Here are some useful tips to help you make your decision…
Decide how much help you need
Do you need advice on specific financial needs like buying a house or planning for your children's educational funds?5 Or you need a professional to create a long-term financial roadmap to reach your goals including investments, insurance, education, retirement, etc?5 Perhaps you need a long-term financial partner to invest and manage your wealth, plus provide continuous comprehensive financial planning throughout different life stages and changes?5 Depending on your need, you may pick a financial advisor that provides hourly consultations, comprehensive financial planning or asset management.5
Check the credentials
First of all, shop around for potential financial advisors.6 They may be recommendations from people you trust or perhaps attached to reputable financial organisations.6 Then make a shortlist, check their credentials and aim to meet them before making a selection.6 Look for a financial advisor who is a certified financial planner (CFP). CFPs are licensed and regulated, plus take mandatory classes on different aspects of financial planning.7 You could go a step further and look for a financial advisor who has a Bachelor's degree or Masters in financial planning or a related degree in finance, economics or accounting coupled with a diploma or advanced diploma in financial planning.6 This is a good indicator that the person has invested a bit of time developing themselves and their knowledge.6
Consider the fee structure
While some financial advisors may charge a flat-based fee for a statement of advice, others may charge an asset-based fee which is a percentage of funds under management.6 A financial advisor who earns money based on commission rather than a flat rate could have an incentive to steer you in a particular direction.7 In such a circumstance, you should ask the advisor to explain why he or she is recommending any product that delivers a commission to them.6
Try before you buy
You don't need to hand over your entire investment portfolio to a financial advisor in one go.6 A better option is to test the advisor out with small amounts of investments at a time and grow your portfolio with the advisor as your trust grows.6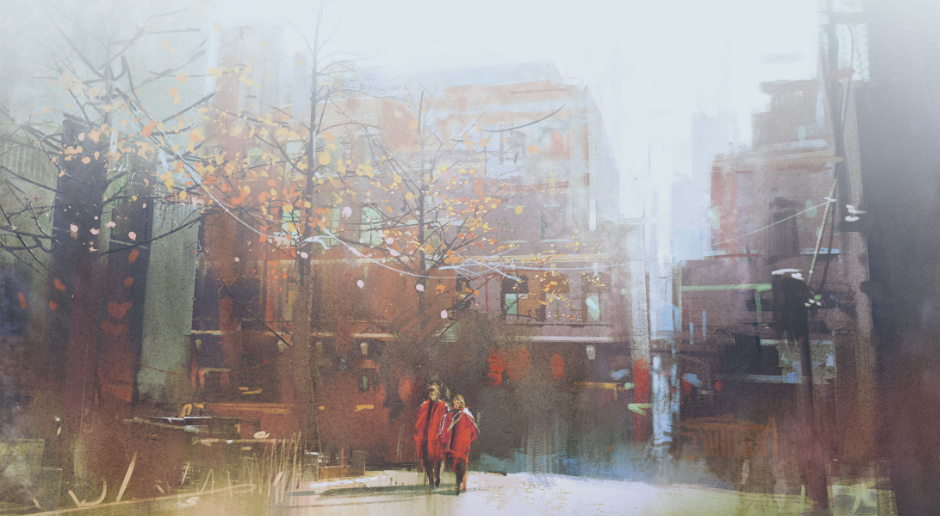 Sources: 1 The National, How to achieve financial independence, 21 August 2018. 2 Economic Times, How to achieve financial independence in six solid steps, 22 August 2018. 3 Forbes, The 15 crucial steps needed to achieve financial independence, 25 March 2016. 4 The Balance, How to become financially independent, 20 December 2018. 5 Forbes, 4 easy steps to choosing a financial advisor, 26 April 2017. 6 The Sydney Morning Herald, The questions you need to ask before you pick a financial adviser, 23 April 2018. 7 Wall Street Journal, How to choose a financial planner.