Diversify Into Forex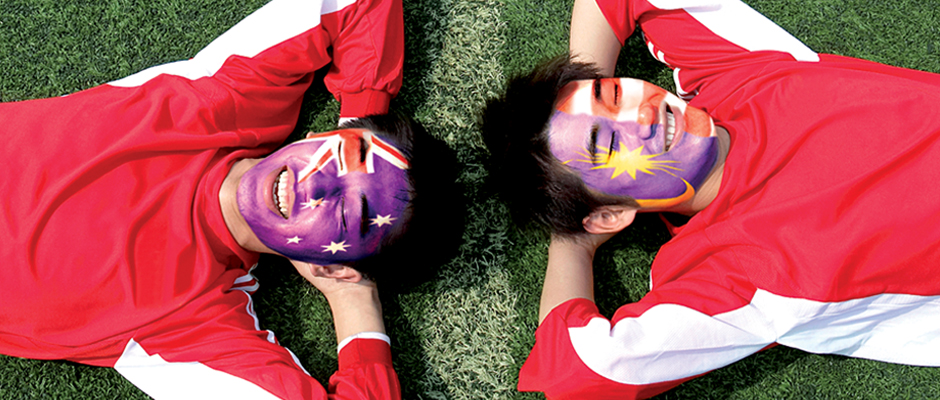 Get Started With Dual Currency Investment
Perhaps you are considering diversifying your investment to capture other opportunities besides the stock market. Where then do you place your investments? Enter into the Dual Currency Investment (DCI). This is a short-term investment product linked to the currency market. Though inherently risky, it may bring potentially higher returns, up to 30% p.a.1 HSBC offers one of the highest number of currency pairings2 with real time pricing.
DCI is also a good investment instrument to consider if you use foreign currency regularly for business interests abroad or to fund your child's overseas education. Even if your child is due for college in the next few months or even a few years down the road, DCI can help you capitalise on currency movements to accumulate the currency you need.
AT MATURITY, IF THE BASE CURRENCY
WEAKENS

 AGAINST LINKED CURRENCY
Get your investment and investment returns repaid in the base currency and gain from your investment returns.
STRENGTHENS

 AGAINST LINKED CURRENCY
Your investment and investment returns will be converted to and paid in the linked currency. You may have a shortfall in your total investment amount if you convert your linked currency back to the base currency upon maturity.
Here's a simple example of dual currency investment in action: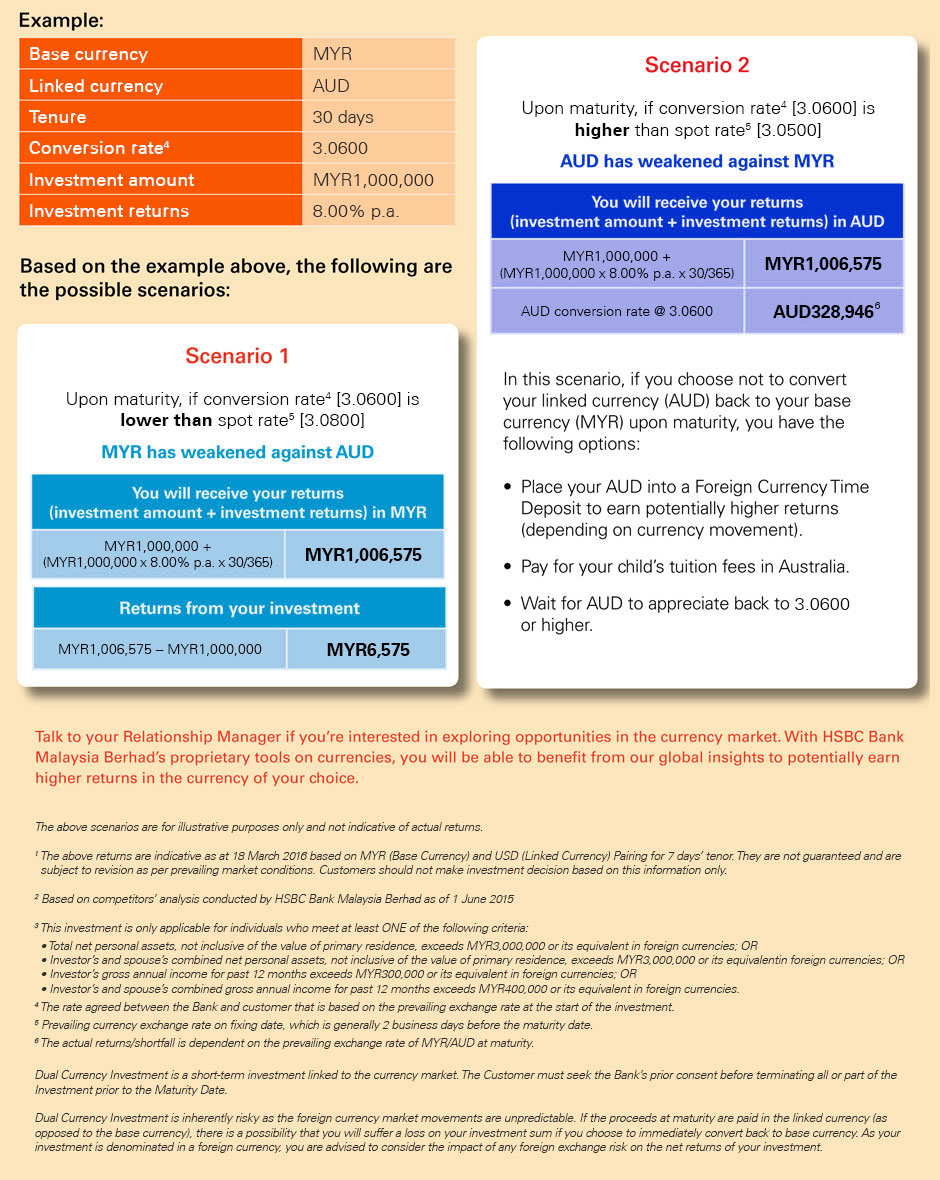 WARNING: THE RETURNS ON YOUR STRUCTURED PRODUCT INVESTMENT WILL BE AFFECTED BY THE PERFORMANCE OF THE UNDERLYING ASSET/REFERENCE, AND THE RECOVERY OF YOUR PRINCIPAL INVESTMENT MAY BE JEOPARDISED IF YOU MAKE AN EARLY REDEMPTION. THIS STRUCTURED INVESTMENT IS NOT PROTECTED BY PERBADANAN INSURANS DEPOSIT MALAYSIA.