Brazil, Russia, India, China
The next big thing?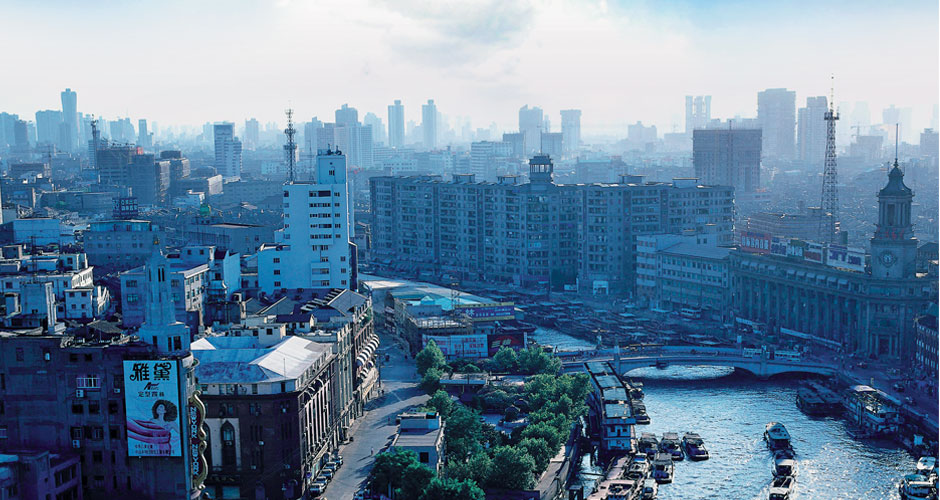 A sign of times, the Port of Shanghai is the busiest port in the world by cargo tonnage, and is at the heart of BRIC — an economic bloc representing more than 40% of the world's population with a combined GDP of over 15 trillion dollars in 2008.
The acronym "BRIC" represents Brazil, Russia, India and China and together, they currently contribute 15% of global GDP.  The BRIC markets have been growing at higher levels than that of western countries or the world average. By 2010, BRIC countries are to contribute almost half of global consumption growth.
What about now? In the near 2009/2010 term, BRIC markets are expected to recover strongly vis-à-vis Emerging Markets (EM) and developed nations. In the meantime, they are looking attractive to investors with their solid growth, aggressive development and stock market with reasonable valuations.1 Let's take a look at some of the factors that make the BRIC countries potentially attractive markets for investment. 
"By 2010, BRIC countries are expected to contribute
almost half of global consumption growth."
A young population 
BRIC countries have some of the largest populations among Emerging-Market countries. This sets the stage for monumental growth as it supplies both workforce and a domestic demand. Not only that, comparing the demographics of BRIC economies to developed economies in the 1990s, BRIC countries are in much better shape. BRIC countries have:
A larger pool of young people about 

to enter the workforce

Fewer aged people to support
A potent workforce
BRIC economies have a large, and relatively, cheap workforce ready to enter the market. When combined with improved education and technology, it is expected to push productivity and quality levels up in the coming years. The BRIC have:
Over 6.5 times the labour force in

 BRIC compared to 13 EM* countries.

Almost 8 times the labour force of 

EU 15 countries
* Emerging Markets except BRIC comprises Argentina, Bulgaria,  South Korea, Malaysia, Mexico, Panama, Peru, Philippines, Romania, South Africa, Turkey and Venezuela.
A move towards urbanisation
According to a report by Goldman Sachs, "By 2018, Chinese and Indian cities will grow by about 30% (265 million people in total). In all, by 2018 the BRIC will have an additional 280 million people living in cities." Increasing urban populations allow development of a stronger middle class with self-perpetuating spending power. With the move to cities, per capita income is expected to rise by 175% in China, and double in India and Russia over the next decade.2
A treasure of natural resources
BRIC countries are abundant with commodities and energy. Combined they produce almost 50% of the world's energy. Not only that, the slow but steady climb of energy and commodity prices over the last five years have brought rapid growth to BRIC countries. 
Investing in BRICs
BRIC investing is not without its risks. In Standard & Poors' assessment of BRIC markets, they warn that BRIC "markets remain prone to shocks associated with political upheavals and commodity price cycles. Further, like most investment themes, BRIC investing is prone to corrections following reversals in investor sentiments. The impact of economic growth may take years to reflect in the stock market. Therefore, any BRIC investment must be long-term by nature."3
With the volatile nature of BRIC economies, you may want to consider investments that offer principal protection. 4-Year MYR HSBC BRIC Markets Structured Investment comes with 100% principal protection when held to maturity and a 15% Volatility Cap as a downside risk protection strategy. Nevertheless, the 4-Year MYR HSBC BRIC Markets Structured Investment presents an avenue to explore and diversify your portfolio into the booming equity markets of Brazil, Russia, India and China. If you need more information on the 4-Year MYR HSBC BRIC Markets Structured Investment, kindly call your Relationship Manager.
Source:
1. Money Morning, "Special Report: Hit the BRICs for a Global-Investing Double Play," August 2008.
2. Goldman Sachs, Global Economics Paper No: 166, April 2008. 
3. Standard & Poor, "BRIC Markets: Investment Rationale, Risks and Access Options," June 2007.