Positive signs
But are they pointing up?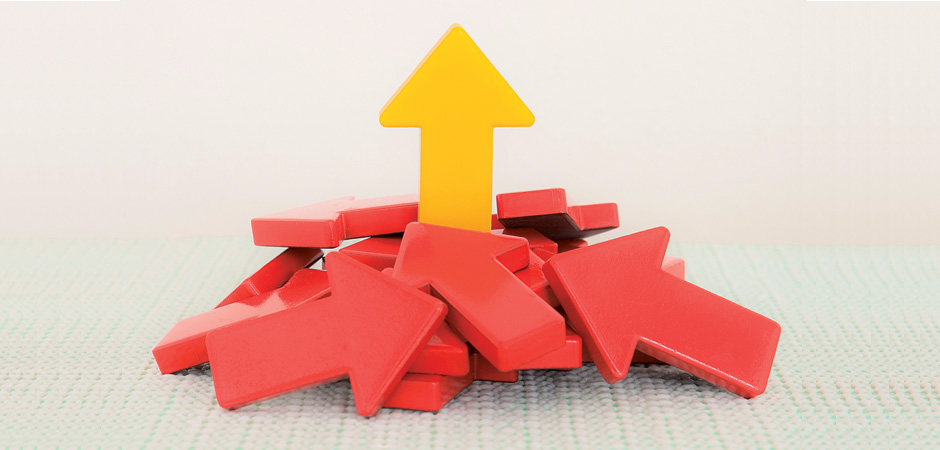 Dr. Ariff, who is also a non-executive independent director of HSBC Bank Malaysia Berhad, adds that the optimism is undeniable but it is a guarded one. In the July 2009 Malaysian Consumer Sentiment Index (CSI) conducted by MIER, sentiments were up. Similarly, the numbers for the Business Confidence Index, which is the business equivalent of the CSI were also higher. "We were surprised that both the indexes went up. We will 
be able to see if it is just a blimp or a new trend, after we conduct a new survey in the third quarter," says Dr. Ariff.
Why the upbeat mood?
Dr. Ariff attributes this optimism, partly to the lack of change in current consumer lifestyle, in spite of the economic crisis. The worst fears of a total meltdown did not materialise, at least not in East Asia. "In East Asia, there is a culture of saving. Hence, there is a thick layer to cushion the impact. Income loss does not immediately translate to lower consumption. Consumers can continue to spend due to their savings. Our simple, moderate lifestyle with savings helped a lot in facing the recession," mentions Dr. Ariff. 
The government's quick response to the crisis with the injection of stimulus packages also supported a smaller than expected contraction. Malaysia's GDP registered a 3.9% contraction in the second quarter 2009, against an earlier forecast of 5%. He comments that, "Response from the East Asian governments to the crisis is much better compared to the Asian Crisis of 97-98. Then, the governments were slow to counter it. This crisis, on the other hand, was caused by an external slump and we knew it was coming, so we were better prepared." He expects Malaysia to notch small positive growth by the fourth quarter the latest. 
This sentiment is not just in Malaysia but around the globe. Economies have been showing better than expected performance and a few have recorded positive growth numbers.  "In France, Germany, Korea, Japan, Singapore, we are already  seeing positive numbers. The US, though, is still showing mixed signals," explains Dr. Ariff.  
The road to recovery a bumpy one
So are we firmly on the road to recovery? To the prominent economist, recovery is not just about positive numbers and adds. "It is going back to the growth trajectory we were on. And we are no where near the pre-crisis growth trajectory. We are out of a recession in a technical sense but recovery will be long drawn before we get back to pre-crisis growth trajectory. Growth is expected to be sluggish for some time."
Despite stimulus packages by Asian governments, Dr. Ariff does not foresee Asia recovering fully until the US recovers. "Recovery will not take place until exports recover. East Asia will lead in the recovery in a limited sense by moving out of the negative to positive territory. Countries with large domestic markets such as China and India are better positioned to ride out the recession.China's GDP can grow to 8% on its own but it will be a challenge to grow to 12% unless the US recovers. Malaysia also weighs heavily on exports and will take a long time to recover," he says.
Stimulus packages may bolster underperforming economies for now, but the concern is whether they are sustainable. "Continued fiscal pumping is not likely to be sustained. Some countries like Malaysia are running on a deficit even in good years. We cannot go on a prolonged fiscal stimulus plan," adds Dr. Ariff.  
But he does agree that chances are, once the economic momentum builds, it may snowball. "Once confidence builds up, it gathers its  own momentum. In the region, countries that are showing positive growth could reinforce each other and the growth could gather speed  as we go along," he says.

Reinventing Malaysia for future competitiveness  
Dr Ariff deems that Malaysia is at a crossroad. The crisis has caused us to rethink and reposition our economic model. "We've always had an export led strategy. There is talk about reducing dependence on exports and looking at domestic markets. But the size of our domestic demand cannot replace the export market. Yes, we would be stable, but at a very low level. We cannot grow our GDP to 6-7% depending on the domestic market solely. What we need is a new model," he opines. 
According to Dr. Ariff, the new strategy is not just about increasing exports but to get more out of every export dollar.The third Industrial Master Plan, introduction of the K-economy (Knowledge-economy) and liberalisation of the 27 sub-sectors are the government's measures to create new sources of growth and attract new Foreign Direct Investments (FDI). 
He agrees with the liberalisation measures announced in June 2009 by Prime Minister Datuk Seri Najib Tun Abdul Razak in attracting foreign investors to the country. The liberalisation of the 27 sub-sectors which include health and financial services, social services, tourism services, transport services, business services and computer and related services with no 30% Bumiputra equity conditions imposed is a welcomed move. "We must continue to make policies that are flexible so that we can attract foreign investors and ride the new economy." Nevertheless just liberalising the sub-sectors is not enough. "Within each sector, we need to find our niche. For example Islamic Banking is a niche within the financial sector which we can move into" he says.
Another step is to rethink our manufacturing sector. "Manufacturing will still be important but we have to move from labour intensive manufacturing to knowledge intensive, high value added manufacturing. It is about moving up the value chain. Making every export dollar contribute much more to the GDP. That is the new strategy," says Dr. Ariff. "Whether we can remain on that path takes political courage and vision. But we have no choice. It is our only option."
"Recovery will not take place until exports recover."