Protecting Your Financial Security
HSBC is implementing a series of initiatives to better protect and prevent you from fraud and financial crime, and also the timeliness to alert you should that occur.
Find out how it affects you… ›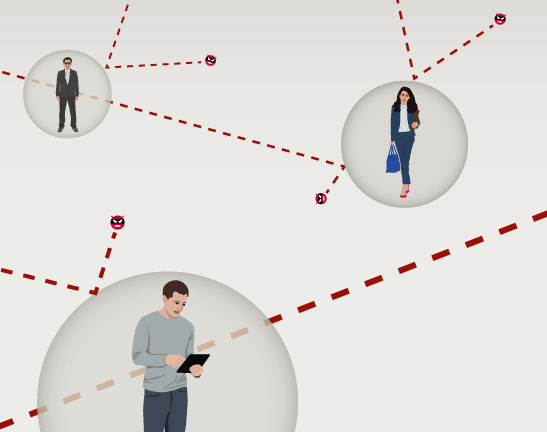 If you have a bank account, there is a possibility that your financial security is at risk. Criminals may use your financial details to make fraudulent transactions or take over your identity, which can cause serious financial consequences to you.
At HSBC, we take customer protection seriously. It is our responsibility to protect our customers from fraud and financial crime in the most effective way possible. As such, we are implementing a series of initiatives – HSBC Safeguard to help prevent your hard-earned money and savings from financial crime and fraud.
What is HSBC Safeguard?
Banking security is more important than ever in today's technology-driven world. At HSBC we're constantly putting new and better ways in place to protect
your accounts.
HSBC Safeguard is designed to better protect you from fraud and financial crime. To do this effectively, we need a little help from you. We have global systems that deter and detect criminal activity.
To work effectively, these systems rely on having the most up-to-date customer information. Now we need to confirm that the information we have about you is both accurate and current.
How will HSBC Safeguard protect me?
To detect criminal activity, our global systems rely on having your most up-to-date information. We use this information to provide your account with world-class protection against crime.
Why does HSBC need all this information from me?
We need this information so that we can protect and prevent you and us from financial crime and fraud. It also allow us to contact you on a timely manner should an unforeseen circumstance happens. Knowing who our customers are and understanding how they use their accounts ensures that the transaction we carry out for you are only based on genuine requests from you. To protect us both, we need to ensure that your information is accurate, up-to-date and complete.
What happens if I don't provide the information?
If we don't receive your current and complete information, we may not be able to provide better services to you. We need to ensure that you're fully protected from financial fraud and crime – if we don't have the right information, we are unable to protect your account from risk.
When do I have to provide the information by?
We'll send you reminders to provide us with the required information in a timely manner as we need to ensure that our customer's information is accurate and up-to-date. If you're having trouble gathering the required information, please let us know as soon as possible so that we can help wherever we can.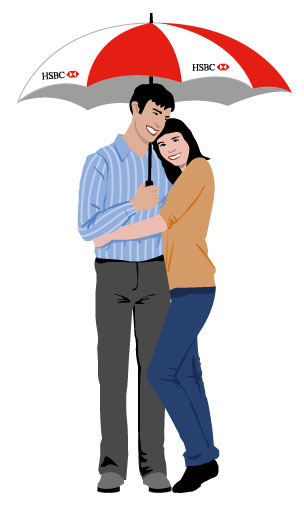 Do you have questions about HSBC Safeguard?
Please call our Customer Support
HSBC BANK
1300-88-1388
HSBC AMANAH
1300-80-2626
HSBC PREMIER & AMANAH PREMIER
1300-88-9393
For every type of HSBC Account, here's what you need-to-know about how
HSBC Safeguard will affect you.


MALAYSIAN CUSTOMER


How will I know when to update my account?
We'll send you a reminder together with the steps you need to follow. We'll only ask you to go into a branch if necessary.
What type of identification document is acceptable?
For adults, their passport/MyKad or driving licence is required. For minors, their birth certificate/ MyKid and proof of address is required.
What type of proof of address is acceptable?
Utility bills is considered one of the common ways of confirming the address details. Other acceptable proof of address include letters issued by government/other public bodies, correspondence received from banks and rental/ tenancy agreements showing the address of the customer. Please make sure your document is both recent and certified.


MALAYSIAN CUSTOMER
LIVING OVERSEAS


As an overseas customer, what shall I do next?
You will have received a letter. We'll follow this up with a phone call to run you through the process.
Which nationality identification will you accept?
We need to see a certified original copy of your passport or national identity card. Please contact us to find out about other forms of accepted ID.
What proof of address will you accept?
We will need to see your overseas driving licence, utility bill or a non-HSBC bank statement. Other forms of proof of address are also acceptable; please contact us to find out more.
Who can certify my documents?
Your local HSBC bank, the Malaysian Embassy or Consulate, or a lawyer.


HSBC PREMIER
ACCOUNT CUSTOMER


I usually bank through my Relationship Manager. Will they be in touch?
Yes, they will contact you directly. If you don't have a specified Relationship Manager, you will receive a letter that will explain what we need you to do.
I've been asked for identification.
Which are suitable?
Your passport/MyKad or driving licence is preferred. Please check with your Relationship Manager about other forms of accepted ID.
What proof of address do you need?
Utility bills are the most common proof of address. Other types of proof of address are also acceptable which your Relationship Manager can guide you through. Your Relationship Manager will talk you through how to certify your documents.