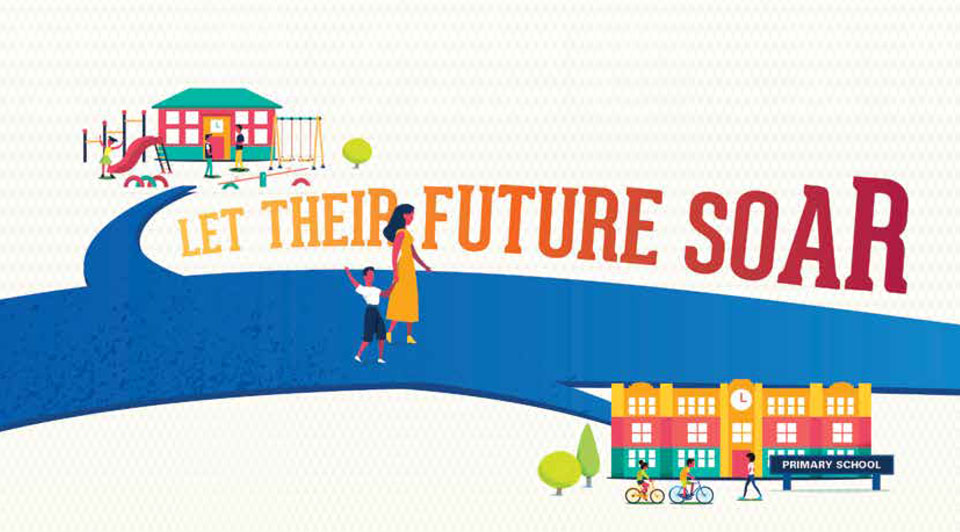 According to HSBC's The Value of Education: Higher and Higher report published in 2017, Malaysian parents are optimistic for their children's future success. Along the way, they are willing to go the extra mile and make sacrifices to support their children's education.

As a parent, you want your child to have the best education possible to pave the way for their future success. However, funding this dream can be a challenge with the rising cost of living as well as the increasing cost of a university education. Yet, you are willing to make sacrifices and go to great lengths to give your child the best educational opportunities possible. Here are some interesting findings of the report.

97%

of Malaysian parents would consider a university education for their child, with

95%

considering postgraduate studies
FUTURE AT A COST
While The Value of Education: Higher and Higher report offers an insight into the ambitions of parents for their children and views on education, it also lays bare the real concerns parents have about the long-term costs of education and how they hope to manage the financial challenges.
USD25,479 (RM109,5391) average Malaysian parents' total spend on child's education
For a Malaysian parent, funding a child's education from primary school through to an undergraduate degree can be a costly affair at a reported average of almost RM110,000 per child according to The Value of Education: Higher and Higher report. This figure increases significantly if you plan to send your child abroad to pursue a university degree or a postgraduate degree.
According to a 2015 survey by London-based Expert Market, Malaysia ranked the fifth most expensive country to get a university education in relation to household income.2 The findings by Expert Market showed that Malaysian parents spent 55% of their salaries to sponsor one child for a university degree. That's a startling figure. It means that Malaysian parents would only have 45% of their income to cover other expenses which could include a home mortgage, car instalments, household expenses, savings for retirement and other unexpected expenditure.
Is it possible to manage your existing finances while still saving for your child's education?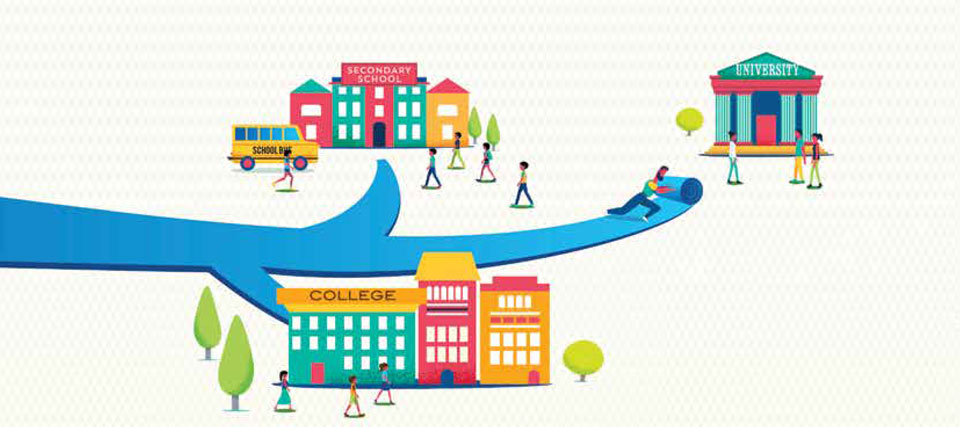 YOU HAVEN'T STARTED PLANNING BECAUSE YOUR CHILD IS STILL YOUNG

64%

of Malaysian parents wish they had started saving earlier

72% of Malaysian Millennial parents are more likely to wish they had started saving earlier compared to 62% of Generation X and 56% of Baby Boomer parents.

53%

wish they had put more money aside for their child's education

Early planning and saving for education is one of the most important decisions you can make to help fulfil your child's educational potential and limit the strain on family finances. If you don't have a financial plan in place for your child's education yet, now is the time to start planning.

Here are some key points to consider:

Plan early to minimise any shortfall. HSBC's Goal Planner can help you estimate your child's education cost and develop a plan
Instead of sitting on cash or deposits, a diversified portfolio can gain you a better return against the impact of inflation
Seek professional advice on a practical plan to minimise the negative impact on your current living standards
Three key factors to be considered when estimating the total amount you need for your child's education: inflation, foreign exchange and country of education (for overseas education)

73%

started making plans for their child's education and

68%

started making funding decisions before their child had begun primary education

THE ONLY WAY IS UP FOR UNIVERSITY FEES

Assuming your child just started secondary school in 2017, this is what an undergraduate degree could potentially cost when they start university in 2023 at the top three countries where Malaysians prefer to study abroad based on an inflation rate of 1.6% p.a.*

Notes:

* Inflation rate based on World Bank global inflation of 1.6% p.a. for 2016.

+ Average annual cost includes tuition fees and living costs.
FUTURE PLANS HAVE CHANGED AS YOUR CHILD GOES THROUGH SECONDARY SCHOOL
If you already have a financial plan in place for your child's education, fantastic! You're already ahead of the game. But what if your situation has changed?
It is important to review your investments and financial plan from time-to-time to ensure that it still suits your needs. For example, when you are younger, you can have a higher risk tolerance for your investment portfolio because you will have time to ride out the ups and downs of high growth investments.5 However, if you are older and reaching retirement age, you may want to consider reducing your exposure to high risk investments.5
95% would consider a postgraduate education for their child
What if your child decided to go further and pursue a PhD after an undergraduate degree? Would you have the financial resources to fund the longer length of study and the higher tuition fee for postgraduate education?
This is why it's important to review your investments regularly and diversify your portfolio to suit your current situation and needs.
Be realistic about the cost associated with your child's university and postgraduate education and put practical measures in place
Your portfolio should be properly diversified to mitigate risks and maximise the growth potential
The key things to consider when diversifying your portfolio and determining the right asset allocation for you include6:

Your attitude towards risk/ uncertainty, i.e. how much short-term losses can you handle?6
Your investment time horizon, i.e. how long can you put away your money for?6
Your individual circumstances, i.e. how much future financial commitments do you have?6
As a rule of thumb, the lower your risk tolerance and the shorter your investment time horizon, the smaller your allocation should be in risky assets like equities.
72%

Day-to-day income

38%

General savings/ investments/insurance

27%

Specific education savings/investment plan

EQUITY vs CASH

Comparing the outcomes for different investment strategies

Let's assume you are planning to send your child to a US university in 15 years, the total cost is expected to be USD236,634 (future value) based on an inflation rate of around 1.8% p.a. Here's the comparison between savings in cash and investing in equities.

Assuming that USD150,000 was invested in equity and kept in a cash deposit over the past 5 years, 10 years and 15 years, the total amount generated from staying invested would potentially be higher than from deposit based on an expected annualised return of 7.2% and 0.6% respectively.2, 3

Note: The total cost is based on HSBC's International University education league table, August 2016.

Source: The Value of Education, Higher and Higher seminar presentation, June 30, 2017.
YOUR CHILD IS READY FOR UNIVERSITY ABROAD
51%

would consider a university education abroad for their child

Many Malaysian parents would consider university abroad for their child because they see the potential benefits of that experience in a different country, such as exposure to new experiences, ideas and cultures, breadth of experience and international work experience.

However, being able to fulfil that ambition can be a big challenge. The biggest concern for Malaysian parents to send a child overseas is money.

40%

of Malaysian parents would consider buying a property abroad in the host country if their child studied abroad

A sizeable number of Malaysian parents would consider buying property overseas where the child will be studying. If this is the route you are considering, there are plans you can put in place to help you achieve this goal.

Use FX tools like FX updates to help you navigate the FX market and accumulate the currency you need
Consider an investment or insurance solution with that currency share class available
Look for a mortgage plan that is most suitable to your needs. Compare the interest rate, repayment period, fees for setting up the mortgage as well as early repayment and cancellation fees
Understand the financial and tax implications in the intended host country
Be aware of exchange rate fluctuations
PREPARE FOR THE LONG TERM

Thanks to our global presence, HSBC can help in certain areas if you are planning to buy a property abroad for your child's future education. Some areas we could potentially assist with include:
PROTECT YOUR CHILD AGAINST THE UNEXPECTED
93% are currently contributing to funding their child's university or college education
As a parent, you will inevitably be paying for your child's university or college education. What if something unexpected happened to you and you could no longer earn an income or fund your child's education? Would your child still have the financial resources to fulfil the dream of completing a tertiary education?
Beyond saving and investing for your child's future, ensuring that you have the right protection in place is equally as important. With proper protection in place, you can ensure your child's education needs against unexpected events that may happen to you including critical illness, reduction of income or being made redundant from the workforce.
At HSBC, we offer a variety of protection plans that address different needs including:
Dedicated education plans combining security with growth potential
Flexibility of payments and benefits
Protection for continuity
In addition to having a protection plan, it is also important that your protection plan is reviewed regularly to meet your evolving needs. Through regularly arranged financial reviews with HSBC's Relationship Managers or by walking into any HSBC branches, you will receive timely advice and the necessary assistance if needed.
Whatever your plans are for your child's future education, it is important to plan early to financially support their educational journey while balancing your long-term financial and investment goals as well.
At HSBC, we could potentially offer assistance to help you plan financially for your child's future education and also assist you with your child's financial needs when they are studying abroad.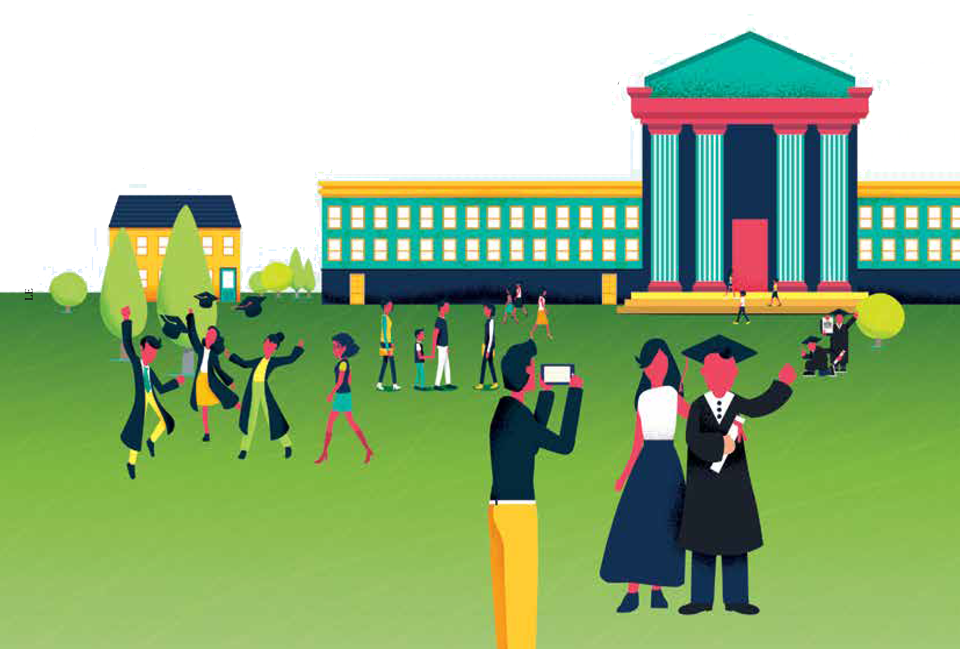 • Sources: 1 Based on exchange rates on Bloomberg.com, as at July 9, 2017, 1 USD = 4.30 MYR 2 The Star Online, High cost of varsity degree, October 27, 2015. 3 The Independent UK, The cheapest and most expensive countries in the world to be a university student revealed in new research, October 1, 2015. 4 Based on exchange rates on Bloomberg.com, as at July 10, 2017, 1 GBP = 5.55 MYR 5 Free Malaysia Today, 5 investment tips for parents, December 2, 2013. 6 iMoney.my, What is asset allocation? Why is it important? October 21, 2012.
Reproduced with permission from The Value of Education: Higher and Higher, published in 2017 by HSBC Holdings plc.