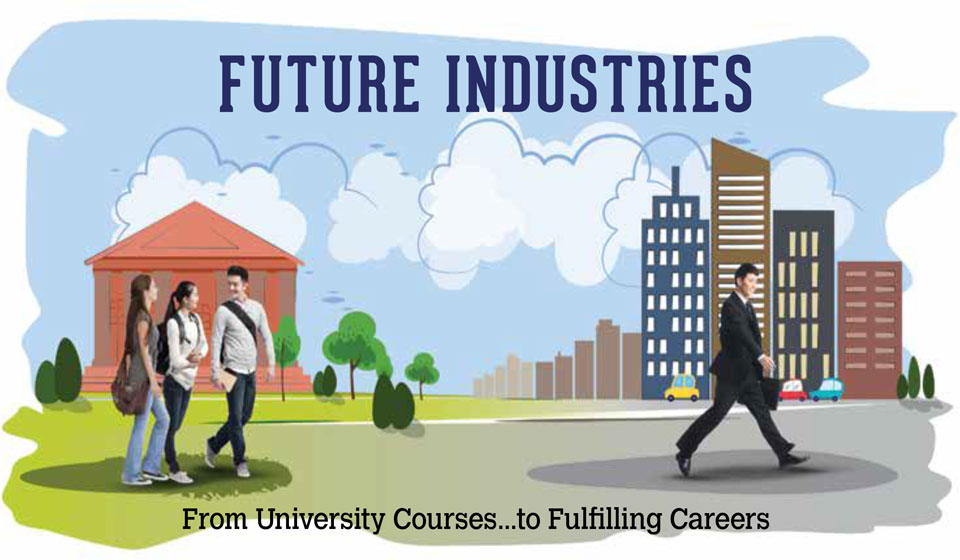 When we were younger, our elders always asked us what we wanted to be when we grew up. At 5 years old, this question probably took on a fantastical quality (I want to be a rock star!) before becoming something a little more serious 10 years later. It was through our teen years and even into university when most of us started to seriously explore our interests while facing our shortcomings and honing our skillsets.
This discovery process ultimately led us to choosing a university course and indirectly, our future profession. Professions in the fields of medicine, law, engineering, and the like have always been popular and are generally viewed favourably. However, there are many other growing industries that could provide a fulfilling career for your child. Before going into that, they must first choose an undergraduate university course.
WHAT TO CONSIDER WHEN CHOOSING A COURSE
What does your child like?1
The subject matter should be something that your child finds interesting. Remember, this is something that they will be studying for the next 3-4 years of their lives. Research has shown that motivation leads to increased effort and energy that learners expend in subject matter directly related to their needs and goals. In addition, learners are also more likely to begin a task they actually want to do. There is a higher chance that even if they are frustrated while doing the tasks, they are more likely to continue working on it until they have completed it. In general, these are all important factors that will help them make it through all the classes they have to take until graduation.
Focus on the big picture2
Even though choosing the course will influence which university they want to go to, it is also important to take a look at the university as a whole. The university's reputation should be taken into account, as a lot of their university experiences will take place outside their particular faculty2. What is the overall student experience like? Do they have active student clubs and societies? Do they have good relationships with other organisations that can provide internships and student exchange opportunities? Facilities like libraries, student support, sports facilities, and health services should also be taken into consideration. These are some of the things that can help them have more fulfilling university experience.
Think beyond their courses2
Your child's time at university should be about providing education for the rest of their lives. Pushing themselves intellectually and socially will help them grow into fuller people while helping them become a desirable job candidate. Most business leaders are looking for well-rounded graduates, who are devoted to continuous learning, adaptive to change, communicate effectively, and many more. So, they should remember to explore beyond their chosen courses, as they never know what skills they can pick up.
Now that we have covered the things to consider when selecting your child's course, it is time to consider which industry has the most potential for growth in the future. Below are 5 fields to consider.
| | | |
| --- | --- | --- |
| Financial services6 | Agriculture8 | Information Technology |
| Most people who think of financial services only think of bankers. However, there are many other careers that deal with the management of finances besides banks. Accountants continue to have a high demand with double-digit growth through 20247. Financial planners and analysts are another arm of financial services that are rapidly growing as more and more people need assistance with their personal finances and retirement planning. | Agriculture is currently the fastest growing course at UK universities with a 4.6% increase in student numbers in 2015. Surprised? Well contrary to popular belief, a degree in agriculture is not only for farmers. It is actually very diverse and many graduates who do not work in farms are employed by food retailers and suppliers. They can also go on to work in research, develop agricultural technology, offer consulting services, and more. This unique subject also has a strong business focus, teaching students how to assemble business plans, calculate margins, and forecast cash flows. | The tech world has exploded in the past decade, bringing us closer to the digital world by increasing our reliance on computers and personal mobile devices9. This sector continues to be one of the fastest growing industries in the United States, and unemployment in the IT sector remains at a steady low of 2.6% there9. For the first time, the five most valuable companies in the world are all technology companies10. As more companies move towards their digital transformation, having IT skills only becomes more valuable. Some professions within this sector are software developers, network and system analysts, and data analysts. Job growth for software developers will be 18.8%11 and system analysts 20.9% by 20247. |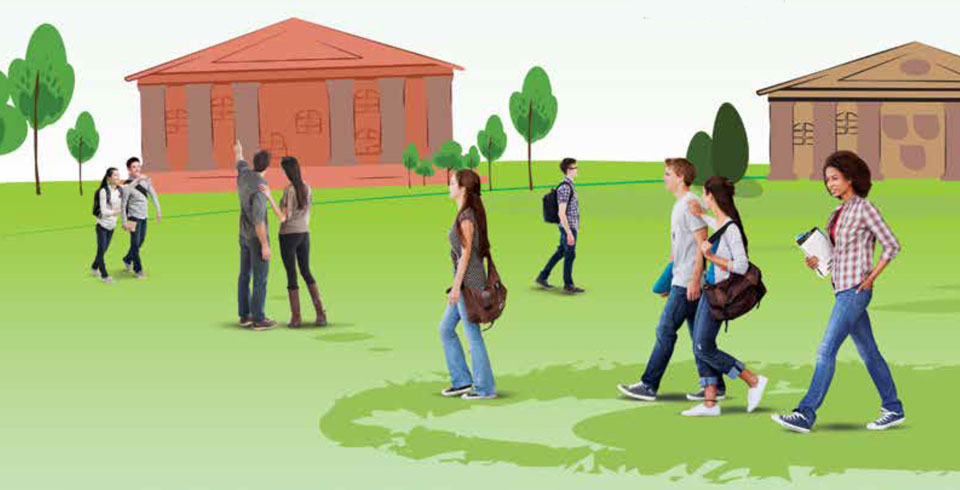 Alternative energy
Even though oil and gas are still the main sources of energy today, concerns about climate change and our carbon footprint have driven research into alternative energy in recent years13. Wind power, hydrogen power, and solar power are some of the new technologies which are being developed, and these industries will eventually create dozens of new careers for mechanics, scientists, managers, and much more as it becomes more widely accepted12. For example, solar energy has seen an increase in efficiency and a decrease in price in recent years, making solar power a USD3-billion industry. New legislation and regulations which make it affordable for businesses and homeowners to convert to solar are responsible for solar energy's growth over the past 5 years, and 2016 will be no different13. Furthermore, wind power saw a 22% annual market growth between 2014 and 201513.Before going into these industries, it is important to know the course fee ranges for overseas universities. In the UK, undergraduate fees range from £10,000 to £35,0003 per year, while in the US it ranges from USD35,000 – USD45,0004, and in Australia the fees range from AU$15,000 – AU$25,0005. With these figures in mind, HSBC Premier parents should start saving early while utilising services like preferential forex rates and opening a dual currency or multiple currency account.
Healthcare12
The healthcare industry is incredibly large, and does not only refer to doctors and nurses. In addition to those core professions, the industry also has to perform a diverse array of functions to cater to different patient needs. An aging population will put healthcare workers in more demand, and data from the U.S. Labor Department indicates that 4 million jobs will be added to this sector by 2018. Physical therapists, home health aides, pharmacists, and physician assistants are some of the professions which are growing rapidly to fill the gaps in the industry.
Conclusion
In today's society, young people have an ocean of options when it comes to choosing their courses and eventual careers. Wherever in the world they choose to study, HSBC Premier benefits like preferential foreign exchange rates, opening a foreign account in Malaysia before heading overseas, immediate cash access at any HSBC ATMs, emergency encashment service, and instantaneous fee-free international fund transfers between your HSBC accounts are there for you and your child's convenience. For more information, please contact your Relationship Manager or visit any HSBC branch.

• Sources: 1 Education.com, "How Motivation Affects Learning and Behavior", April 30, 2014. 2 Theconversation.com, "Five things to think about when choosing a university course", August 24, 2015. 3 Topuniversities.com, "How Much Does it Cost to Study in the UK?", January 10, 2017. 4 Topuniversities.com, "How Much Does it Cost to Study in the US?", December 21, 2016. 5 Topuniversities.com, "How Much Does it Cost to Study in the Australia?", June 24, 2015. 6 Moneycrashers.com, "10 Great Career Fields for the Future", September 12, 2011. 7 Fastcompany.com, "These will be the top jobs in 2015 (and the skills you'll need to get them)", March 31, 2016. 8 Theguardian.com, "Agriculture is UK's fastest growing subject – and a smart career choice", March 31, 2015. 9 Comptia.org, "IT Industry Outlook 2016", January 30, 2016. 10 Comptia.org, "IT Industry Outlook 2017", January 26, 2016. 11 BLS.org, Occupations with the most job growth, April 14, 2017. 12 Salary.com, "7 Careers for the Future", July 19, 2012. 13 Lifehack.org, "Top 10 Fastest-Growing Industries in 2016", July 31, 2016.