Passion & Profit.
Marketing your hobby.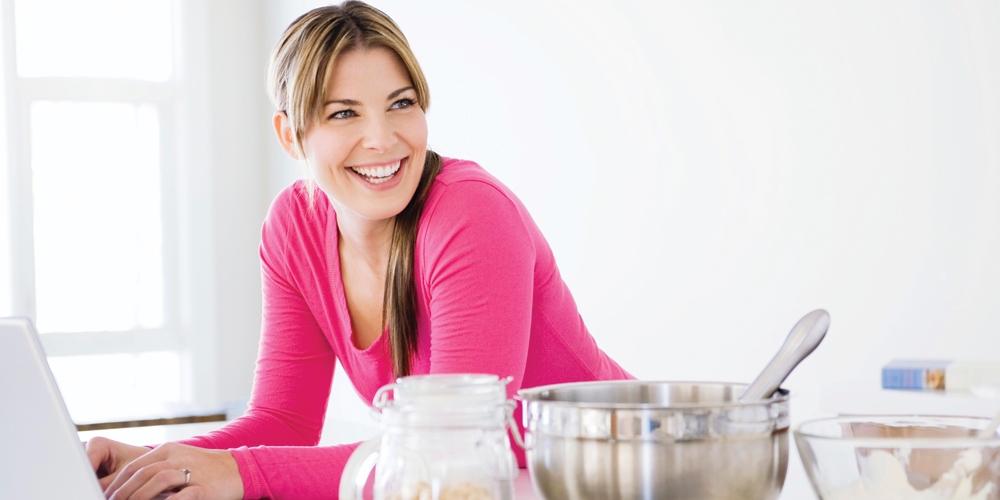 Perhaps you love to bake and your chocolate cupcake is always a hit at parties. Or you are the one your friends turn to when they need a photographer at an event. Well, have you ever thought that your favourite pastime or hobby can be more than just a passion? You may be able to turn it into an income generating activity too.
The Oxford Dictionary defines a hobby as "an activity done regularly in one's leisure time for pleasure". A hobby is an activity that you are interested in and gives you enjoyment while engaging in it. If you could make that activity pay off monetarily, wouldn't that be delightful?
Granted, some things that you may like to do – such as walking on the beach or soaking in the hot tub – may not quite ring the cash register but some hobbies may be able to earn you some extra cash if you are good at them and know how to market your products or skills. The key is finding the "marketable" aspect of your hobby, usually a benefit or value that others derive from it.
Another tip is to ask your closest friends for an honest opinion on whether they would be willing to pay for your skills, talents or products. You may be surprised to hear how valued your talents, skills and products are. Not convinced? Take a look at some of these hobbies in the next page that others may be willing to pay for2.
Hobbies that others may be willing to pay for2
Cooking
Others may appreciate your ability to whip up a storm in the kitchen. Whether it's baking or sauteing, there is always demand for good food. You could sell your own produce – pastries and cakes made to order. You could be a private chef serving gourmet cuisine to your clients in the comfort of their homes. You could teach cooking classes or provide training to domestic helpers to amp up their culinary skills. Or, if you just want to make food look fabulous, try being a food stylist.
Handicraft
You spend hours bent over making a beaded necklace or anything crafty. You love giving away the fruit of your labour as gifts. Well, now you can consider selling them on handicraft sites or weekend flea markets.
Pets
You love your little furry friends and know how to take care of them. Others may pay you to help them with their pets too. Some services to consider include pet grooming, pet training and pet comforting (to visit and feed the pet while owner is away).
Writing
If writing is your passion, you can try your hand at freelance writing. Companies and agencies may need your talent for brochures, annual reports, websites, press releases and the like. Media companies and production houses may need writers for scripts. You could also team up with graphic designers to offer a more complete package of design and writing services.
Art & Design
If you are skilled, you could sell your artwork at art galleries and exhibitions. On the digital front, you may offer graphic design services, computer aided design, or web design.
Home decorating
If you have a knack for coordinating colour schemes and turning a house into a home, your talent may open a few doors for you in interior decorating or landscaping.
Photography
You capture great angles and know just the right moment to press the shutter to capture the best smile. A good shutterbug can offer his or her services for a fee. You could try your hand at weddings and events. Another option would be to sell your photos online or to stock photography companies.
Shopping
You have great taste and a keen eye for fashion. Turn your passion for shopping into a business. You may want to provide personal shopper services where clients pay you to do the shopping for them, for example, finding the perfect dress for a gala dinner.
Music
Your years of practice on the music instrument could be put to good use. You could teach lessons at music schools or offer private lessons. If you are so inclined, you could also form a band and perform gigs at functions or clubs.
Health

You love working out and would love to train others to do the same. Gyms may be on the lookout for instructors and personal trainers. However, do bear in mind that you may have to get certified before you can offer your services.
Market it!
Knowing that it is possible to make money off your hobby is one thing; actually making money is an entirely different animal. Your products and services are not going to sell by themselves. You may want to brainstorm ideas on getting the word out and bringing customers in. Here are a few ideas to kickstart your plan.
Start with word of mouth
The power of recommendation is one of the most effective marketing tools. You may want to tell your friends and get your friends to tell their friends about your amazing chocolate fondant/copywriting/beaded necklaces. The best thing is, it is free3.
Get online
If it is relevant to your venture, you may want to create some form of online presence. You may start a website detailing your products and services. Also consider a business page on popular social networking sites to share your stories and connect with people.
Show and tell
Another avenue to market your talents, skills and products is via video-sharing websites. For example, you may consider uploading a before and after video to demonstrate your home decorating prowess. Or offer a guitar tutorial of a popular song with a link at the end of the video, leading to your website with details on lessons4.
Advertise
You may not be ready for mainstream advertising yet but do consider relevant below-the-line advertising to get the word out. For instance, if you're offering private piano lessons, you may consider putting up a brochure of your services on your community or condominium noticeboard.
Grow your network
Also consider going out to meet new people who may be interested in the products or services that you are offering. If you don't know where to start to network, you can consider joining networking organisations created to help members network with each other for business building purposes.
Love what you do.
Some people dream of making a living doing what they love. Turning your hobby into a business may be one way to achieve this. If you need capital to kickstart your business, talk to your Relationship Manager for HSBC's Anytime Money. It is a personal loan which provides you with high financing (up to RM120,000*, depending on eligibility) and flexible payment periods of 2 to 5 years. What is more, monthly repayments may start from as low as RM163**. With sound financing in place, the right attitude and some marketing chutzpah, you may be able to turn your passion into profit.
* Terms and conditions apply. This is not an offer of credit. All applications are subject to our credit evaluation.
**Based on a financing tenure of 5 years for RM6,000.
Source:
1. 20somethingfinance.com, "The First Steps to Stop Dreaming & Start Retiring – NOW!" February 15, 2010. 2 The Star, "Hobbies that can pay",
June 23, 2012; Fisher, Danielle, "Top 10 Hobbies That Can Pay Off" published on HowStuffWorks.com, January 31, 2011; 20somethingfinance.com, "55 Marketable
Hobbies that you Love & Can Get Paid For", February 28, 2010. 3 Fisher, Danielle, "Top 10 Hobbies That Can Pay Off" published on HowStuffWorks.com, January 31, 2011. 4 Fatwallet.com, "Profitable Hobbies: Making Fun Pay Off", August 15, 2011.

July 2013