We think about money all the time - how much should we spend on a meal? How will we pay the bills? Can we get a better bargain? Most of the time, these are practical decisions we make without giving too much thought. But even then, different people may have different responses to these simple situations.
That's because we all have a money personality which plays a part in shaping our attitudes towards money, how we view spending, saving and investments. By understanding our money personality, we are more likely to make financial choices that are right for ourselves. So what's your money personality? 1
1. Spender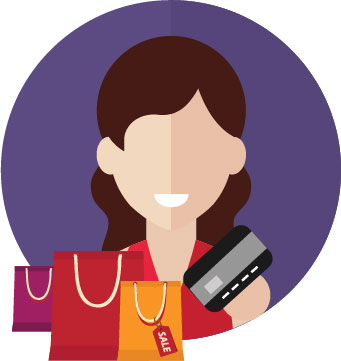 Spenders are all about retail therapy and derive great pleasure from spending money. They sometimes splurge on items they don't need, even when they don't have the money. If Spenders do not have the income to match their spending patterns, they often end up in debt, with hardly any savings for the future.2
If you are a Spender, you may consider this:
Spend on yourself first. What you may consider is to automatically route a specified percentage from each salary at the time it is received to a savings plan, retirement scheme or investment.3 When retirement comes around, you will be glad you spent good money on yourself.
Cut down debt. Debt, especially high-interest debt (eg. credit card debts) will derail your best efforts at saving. Make a plan to pay off your debt monthly.2
2. Hoarder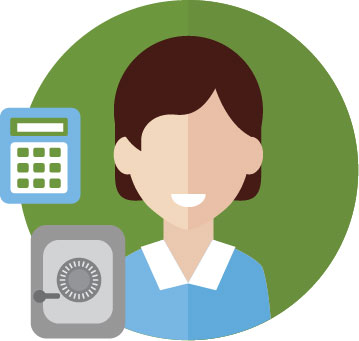 Hoarders live in the opposite extreme of Spenders. They deprive themselves of luxuries and find satisfaction is seeing the numbers grow in their savings account. Hoarders view money as a means to security and avoid risks for fear that their savings may be wiped out.4
If you are a Hoarder, you may consider this:
Safest may not be best. It may be safe to keep your money in conventional fixed deposits and savings account but it might not be your best bet. In fact, you risk inflation eroding your hard-earned savings. Consider seeking out investments that are suited to your risk appetite. You may want to speak to your HSBC Relationship Manager or visit HSBC branches for available options in the market.
It's okay to live it up a little. You may want to rethink your view of money and how you can use it to enrich your life and those around you.
3. Avoider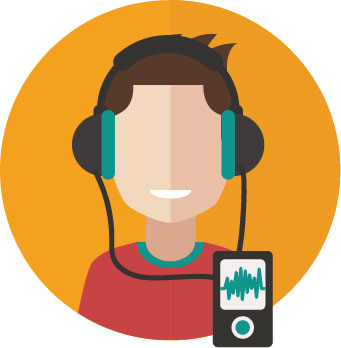 Avoiders take a nonchalant attitude towards their money. Retirement is too far to think about and they brush aside financial matters. They are in denial or avoidance about their financial status. How are their investments doing? Does their insurance plan cover them for critical illnesses? Are their retirement plans on track? They probably don't know.4
If you are an Avoider, you may consider this:
Start small. Take baby steps towards understanding your finances-such as managing a monthly budget or reading up on personal finance blogs to familiarise yourself with financial concepts.
Get professional financial help. If you hate numbers or freak out at the thought of managing your money, talk to professionals who can help you out.
4. Investor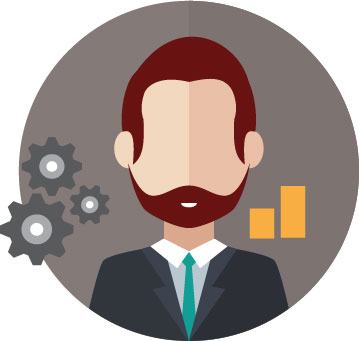 Investors realise that money has the potential to grow and are consciously making efforts toward that goal. Investors come in differing risk appetites and they may choose to invest in one or more of these options: stocks, mutual funds, property, businesses, bonds, structured investments, currencies, etc.2
If you are an Investor, you may consider this:
Keep investing! If you have yet to invest, you may want to understand your goals whether it is short, medium and long term or whether you want to diversify your portfolio with different asset allocations and so on before you start.
Schedule a portfolio review. As the market is always changing, your portfolio may need realignment to stay on track with your goals. Call your HSBC Relationship Manager to schedule a complimentary portfolio review to ensure that you are on track.
So, which money personality are you?
Of course, we are often a mix of two or more categories. Striking a balance between these different money personalities would be the most ideal. You want to be able to enjoy life like the Spender yet wise enough to invest for the future like the Investor. You probably do not want to be a Hoarder counting every cent or to be in a complete financial blur like the Avoider. We need to recognize that no matter what our money personality may be, we should have a balanced approach to saving, spending and investing.
1. BetterMoneySkills.com, "Your Financial Personality" undated
2. Investopedia.com, "Test Your Money Personality" undated

3. Investopedia.com, "Pay Yourself First" undated
4. Quizzle.com, "4 Types of Money Personalities - Which One Are You?" March 4, 2011.