The Empty Nest: When your children leave home and the impact on your finances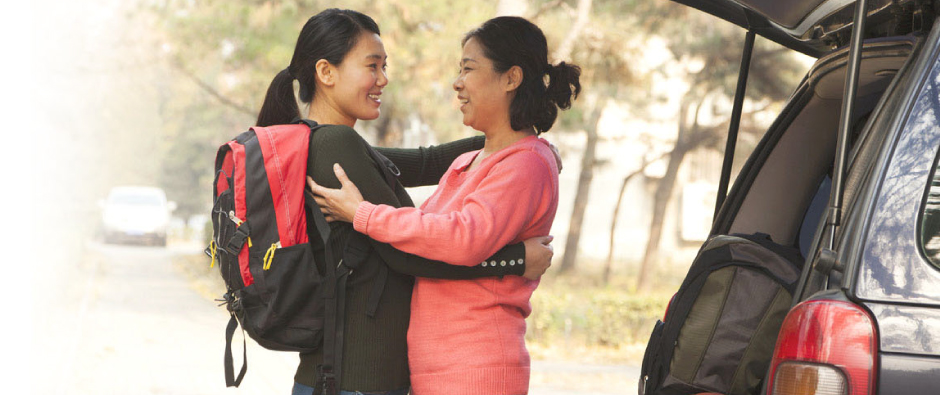 Every parent knows the day will come but many are still ill-prepared for the moment when their children fly the proverbial coop such as when they leave for college. The feeling of dejection is so common that there is even a term for it - the "Empty Nest Syndrome". Technically, it is not a medical condition but the Empty Nest Syndrome is useful in describing this period of sadness and loss that parents go through when their children leave home.1
Why does it happen? One of the reasons could be the parent's sense of purpose. As a parent, your life, to some extent, probably revolved around your children. When they leave, the sudden emptiness can be overwhelming. The house seems quieter and the hours longer with nothing to fill them.
However, an empty nest does not mean an empty life. It just signals the start of a new chapter where you can pursue different passions and purposes such as volunteer work, new hobbies, travel or even a new business, with the extra time you now have at hand.2
Another goal you may want to look into is a financial one, as a new season of your life may present new financial challenges. Here are several areas you may want to review in light of this new phase of life as an empty nester.
Reevaluate your financial plan
This is it! You have saved up for your child's education for years and the plan should be bearing fruit. Now may be the time to review it to ensure that it is performing as expected.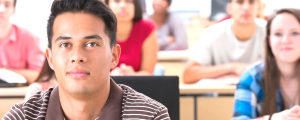 College tuition payments are just the beginning and you may want to consider whether funds for your child's education are on track and if they are not, what you must do to boost them.
You may want to factor in extra college expenses for equipment, books, trips etc. Besides that, while your child is in college, he/she may incur additional expenses. For instance, he/she may want to eat off campus because the meal plan is not to his/her liking. Before your child leave for college, you may want to set some financial boundaries on what you may consider paying for and what you will not pay for. Setting clear boundaries may help your child manage his/her expectations and help him/her make better financial decisions.
If your child is leaving for college abroad, you may also want to find ways to send money to your child as easily and as stress free as possible. The online Telegraphic Transfer (TT) service from HSBC Personal Internet Banking is a practical option as it is available 24/7, which means you can perform transfers anytime at your convenience. You can either send a one-time transfer or set up regular transfers. Besides, you can choose to transfer the funds immediately or set a future payment date of your choice to perform the transfer. Just log in to www.hsbc.com.my/tt or www.hsbcamanah.com.my/tt to find out more about HSBC's Telegraphic Transfer service.
Reevaluate your living conditions
Now that the children have left, does it make sense to stay in your current home or should you downsize?
As you review your finances and your retirement goals, you may discover that you need to put aside more money for your later years. Or if you wish to travel and spend more time abroad, a large home may turn into a maintenance nightmare. Downsizing your current home may help alleviate these issues.2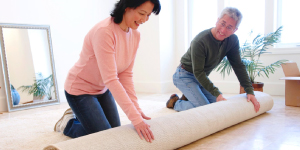 Reevaluate your new role
You will always be the parent of your child but your role as a caregiver may no longer be the dominant one in this new phase.
And just because you are no longer in that role, it does not mean that life can't be as fulfilling. Many parents enjoy the second half of their lives hugely - and end up doing all sorts of things they would never have dreamed of when their children were at home. In a poll of 2,000 empty nesters in the UK in 2010, Unite, a company that develops and manages student accommodation, found that the majority of mums and dads felt 10 years younger, had increased their number of friends, had taken up new hobbies and their relationship with their spouse had improved.1 There is certainly life after the empty nest.
So, take heart that the initial feelings of sadness may soon pass and you may indeed soar on a second wind.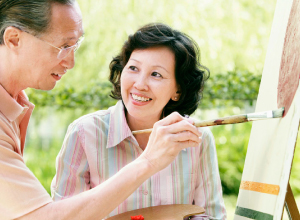 Sources:
1 Netdoctor.co.uk, "Empty-nest syndrome", September 30, 2010.
2 ExpertBeacon.com, "Financial planning 101 for empty nesters", undated.