Why Malaysia is one of the top 3 countries for retirement

It seems ironic that Malaysians dream of retiring abroad while foreigners are flocking to our shores to spend their twilight years.1In fact, InternationalLiving.com's Global Retirement Index 2014 ranks Malaysia as the third best country to retire, after Panama and Ecuador.2Perhaps it is time to reassess the many advantages of spending your golden years in Malaysia.
What makes Malaysia a retirement haven? Besides the year-round warm sunny climate, Malaysia can boast of an affordable cost of living, accessible health care and good infrastructure.
Health is wealth
As expected, health care facilities are a huge concern for retirees. Staying healthy and having access to health care services is vital in their golden years. According to InternationalLiving.com's Global Retirement Index, Penang and Kuala Lumpur are the medical centers of excellence in the country.2
Another aspect of health care that a retiree may consider is affordable insurance protection, especially medical and hospitalisation benefits. Malaysia still has affordable insurance plans such as the HSBC's HealthPlus. This plan provides coverage against unexpected medical bills as well as a shield against rising medical costs in the future.
Making the most out of life
The quality of life in Malaysia is a very attractive factor for retirees as they may choose to live lavishly, simply or a happy blend of both extremes. From upscale dining places to hawker stalls, Malaysia has the variety to allow retirees to live the way they want to. The country's landscape also allows for exploration and escapades - from cool hilltop retreats to wind swept sun-kissed beach resorts - a retiree's life can be a grand adventure, right here in Malaysia.
Staying connected
Malaysia is well connected by road, rail and air. With the growth of low-cost airlines, Malaysia is also the perfect hub to travel to other countries in South East Asia and beyond.3 Besides that, the availability of high-speed Internet broadband enables retirees to stay connected with family and friends around the globe.
So where to retire in Malaysia?
Many cities and towns in Malaysia are great places to retire but we focus on 3 cities that offer great value, connectivity and enough excitement to keep the retirement years vibrant.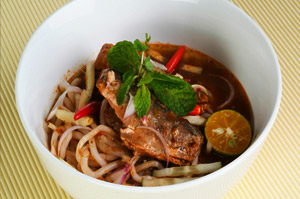 Penang
The 'Pearl of the Orient' remains a firm favourite with retirees and Yahoo! Travel listed it as one of the top 10 must-visit islands.4
Besides its beautiful beaches, iconic Georgetown is protected as a UNESCO World Heritage site and is ranked as one of the world's 21 best cities for retirement by LiveandInvestOverseas.com in their First Annual Retire Overseas Index.5
In Penang, you will find a bustling multicultural society, wide variety of mouthwatering cuisine, golden sandy beaches and some of the best health care facilities in the country.6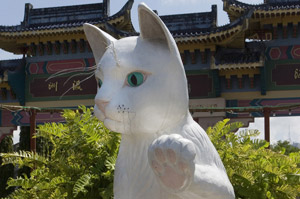 Kuching
This sprawling city in East Malaysia may be a little off the beaten path but it has its charms. It was named by LiveandInvestOverseas.com as the most interesting retirement spot as Kuching offers retirees a perfect balance of exotic adventure and laid-back charm along with a high standard of living.
It is also one of the cleanest city in Malaysia recognised by United Nation, the Alliance for Healthy Cities, and the World Health Organization.7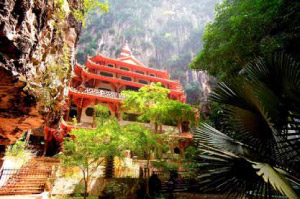 Ipoh
This little gem of a city is famous for its natural limestone hills and delicious food. Its central location, just over 2 hours' drive from Kuala Lumpur and Penang, makes it a perfect hideaway from the hustle and bustle. Yet it is not too remote should one need to get to the bigger cities. Furthermore, property prices are still affordable, compared to Kuala Lumpur. It also has relatively good public amenities and infrastructure. It has a few shopping complexes and entertainment outlets too to add colour to the retirement routine.8
While finding the right environment may shape your dream retirement, being financially prepared for retirement may help you turn that into a reality. Sound financial planning is the basis to fund your standard of living during your golden years, wherever you may want to spend them. You may want to consider retirement plans that provide annual guaranteed cash payouts such as HSBC's UniversalTreasure to boost your retirement income and take you closer towards your dream retirement. Have a chat with your Relationship Manager if you need more assistance in planning your retirement or visit any of our branches for more ideas and insight.
Sources: 1 New Straits Times, "MM2H sees higher participation", May 18, 2012. 2 Huffington Post, "The World's Best Places To Retire In 2014", January 6, 2014. 3 CNTV.cn, "Low-cost airlines thriving in Asia", March 1, 2014. 4 Yahoo! Travel, "10 Islands to Explore Before You Die" February 15, 2011 5 Huffington Post, "Best Places To Retire 2013: 21 Spots Around The World Are Named", June 18, 2013. 6 iProperty.com, "Top 5 Reasons to Retire in Penang", March 8, 2011. 7 USNews, Money, "The Most Interesting Retirement Spot You've Never Heard of", December 10, 2012. 8 TheEdge, "Retirement Hot Spots", January 31, 2011.
The opinions, statements and information contained in this publication are based on available data delivered to be reliable. HSBC does not warrant the accuracy, completeness or fairness of such opinions, statements and information and reliance thereon shall not give rise to any claim whatsoever against HSBC. Copyright. HSBC Bank Malaysia Berhad (Company No. 12776-V) 2014. All rights reserved. You may, at any time, choose not to receive direct marketing literature/information about our products and services. Please write to Direct Mailing Exclusion Coordinator at P.O.Box 13688, 50818 Kuala Lumpur, Malaysia with your request and we will delete your name from our direct mailing lists without charge. Issued by HSBC Bank Malaysia Berhad (Company No. 127776-V).