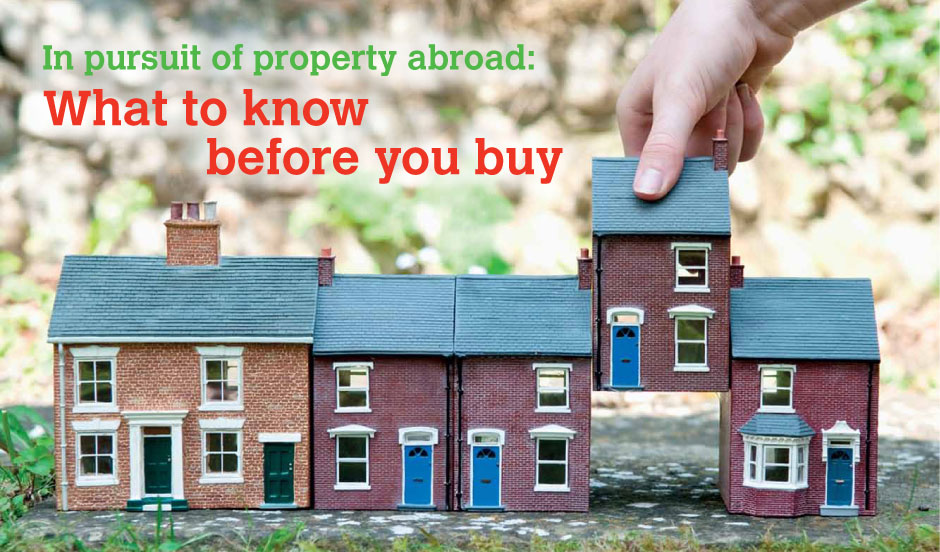 A popular idiom says, "the grass is always greener on the other side". When it comes to property investment, it seems to be increasingly so.
A survey by Knight Frank LLP, a leading independent global property consultant, reveals a 25% increase in preference among High Net Worth investors looking for investment opportunities overseas.1
The reasons for the surge are varied. Some may buy property for their children studying overseas, as a holiday home and for their retirement. Others may invest for diversification and as an alternative investment for yield and wealth growth.
The top investment locations seem to include countries that Malaysians are familiar with, perhaps having studied or worked there. Among the Malaysian surveyed, 36% owned property in Singapore, 26% in Australia and 14% in the UK.2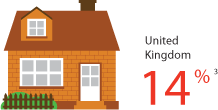 Demand for properties in the UK, central London especially, continues to rise against a relative lack of new supply over the last two decades.
Foreign developers are marketing directly to Malaysians via newspapers, roadshows and so on, which makes it easier to gather information on properties in London.
The English pound has depreciated from previous high of RM7 to around RM5 to the pound, which makes UK investments more affordable.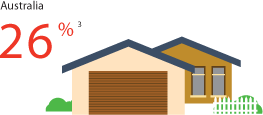 Investments in Australian properties from Malaysia are about RM125 million per annum.
Rental yields for residential properties are high compared with Malaysian standards and vacancy rate well below the balanced rate of three per cent.
Appreciation of the Aussie Dollar could potentially translate to higher capital gains when the property is sold.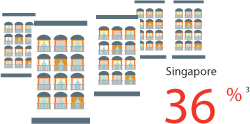 Many Malaysians buy properties in Singapore after having worked there for many years and attaining permanent residence or similar status.
Demand outpaces supply which may cause property prices to continue to rise.
Singapore does not impose capital gains tax or estate duty tax, unlike Malaysia.
The Singaporean dollar is one of the strongest in Asia and has appreciated in value over the past few years.
* Sources:
1 Star, "More M'sians look to invest in overseas properties" March 13, 2013.2 Star, "Affluent Malaysians partial to property in Singapore, Australia: HSBC" February 21, 2014.3 Borneo Post, "Investing in overseas properties" August 11, 2013.
---
If you are interested in investing*in property overseas, where do you begin?
Get the facts
Like in most investment, knowing what you are investing in is important. You may want to familiarise yourself with the targeted country by visiting it or talking to people who have lived there. Consider researching its property trends, reading up on its economic and political situation to better ascertain its investment viability.
Be clear on your motives and goals for investment
It would be wise to do your math. What is a reasonable rate of return on your investment? What are some additional or hidden costs (eg. flying over to inspect the property) to the purchase? Do consider your exit strategy should the investment not pan out as expected.
Seek the help of professionals
You may also want to seek out independent and experienced real estate agencies who may be able to help you source for the type of property you wish to invest in, in the location you want. Do seek legal assistance to ensure that your investment is legal and your rights protected. You may also want to chat with your tax consultant to be fully aware of taxes applicable, if any, or taxes deductible to lower your taxable income.
Accumulate the currency you need
You may want to consider HSBC's Dual Currency Investment and Foreign Currency Account** to potentially accumulate funds in the currency of the country you wish to invest in. Talk to your HSBC Relationship Manager or visit any of our branches for more details. Buying property is a big investment, so do take your time to find the right one. After all, property investment is about location, location, location, whether domestically or abroad.

You may also want to understand the risks you may expose yourself to, such as:
Foreign Currency Exchange Risk. Should the foreign currency erode in value, your investment may not be as profitable. Consider timing your property purchase when the foreign currency is in your favour.
Political Risk. Changes in the political environment may have an effect on the value of property.
Economic and Credit Risk. You may be subject to more stringent financing guidelines in different countries and may not have access to high margin of finance.
The opinions, statements and information contained in this publication are based on available data delivered to be reliable. HSBC does not warrant the accuracy, completeness or fairness of such opinions, statements and information and reliance thereon shall not give rise to any claim whatsoever against HSBC. Copyright. HSBC Bank Malaysia Berhad (Company No. 12776-V) 2014. All rights reserved. You may, at any time, choose not to receive direct marketing literature/information about our products and services. Please write to Direct Mailing Exclusion Coordinator at P.O.Box 13688, 50818 Kuala Lumpur, Malaysia with your request and we will delete your name from our direct mailing lists without charge. Issued by HSBC Bank Malaysia Berhad (Company No. 127776-V).
* The information is not and should not be construed as an offer or solicitation, or recommendation, to acquire or dispose of any investment and should not be considered as investment advice. Any person considering an investment should seek independent advice on the suitability or otherwise of the particular investment. Investment involves risk, value of investment may move up or down, and become valueless. Past performance figures shown are not indicative of future performance. The relevant product offering documents should be read for further details.
** Selected currencies only. Please refer to www.hsbc.com.my for more information. Currency investment is inherently variable in nature and carries risks. In particular, foreign currency market movements are unpredictable. If your investment is denominated in foreign currency, you are advised to consider the impact of any foreign exchange risk on the net returns of your investment.